Do you work out? Do you know how to keep your body's muscles flexible? Do you know how to maintain the perfect weight? If you don't, that's okay, because you are about to learn the essential steps to having your dream body. Maintaining a constant weight is almost impossible, it might go up or down by a couple of lbs or kg. The easiest thing to maintain, is your body size, as long as you are willing to stay determined to have your dream body.
Here are a couple of ways to have your dream body:
#1. Don't starve yourself
                                                                                                                                                                                                                                                                                         #2. Eat till you're satisfied
#3. Burn your calories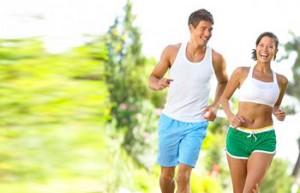 #4. Get determined: https://www.youtube.com/watch?v=HpL8bUDDRQ0
As a modern human being, you should work for your dream body. Find inspiration, get motivated, get down to the floor and start lunging. You'll will be happy with your life, if you take this advice.
Tips:
Workout/exercise
eat hard—work hard
Have pride in your body
Be determined
After each meal, drink a lot of water so you don't get hungry quickly.
Try to do a little exercise everyday, for at least 10 minutes.
Citations:
Arif Vakil. Eat less. Photograph. Vakil. Vakil. Feb 28th, 2010. Jan 11th, 2016
Milos Stepita. Tomato. Photograph. 30bananasaday. 30bananasaday. Oct 22nd, 2013. Jan 11th, 2016
Christiano Fernando. jogging couple. Photograph. Thediscoveryhealthjournal. Thediscoveryhealthjournal. Nov 25th. Jan 11th, 2016
fouseyTUBE. "FIGHT FOR YOUR HAPPINESS: WEIGHT LOSS MOTIVATIONAL SPEECH!" Online video clip. YouTube. Aug 16th, 2015. Jan 11th, 2016